The piece of top wood selected for "The Rebecca" is a beautiful piece of split Italian spruce that has been dried for more than 10 years. Because it is split, we are sure that the grain is "on the quarter" and the tone will be optimal. This first step is to join the halves.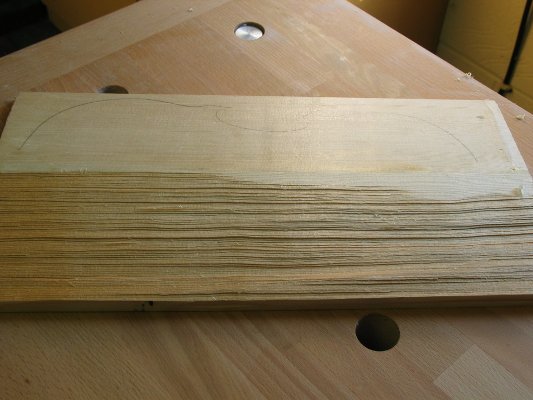 The next step is to layout the outline using the rib assembly as a template.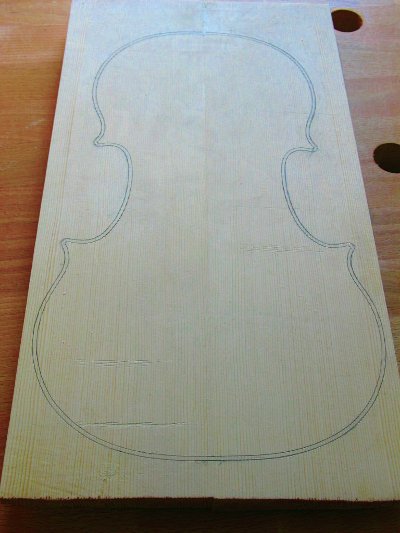 As for the back, we establish the purfling platform.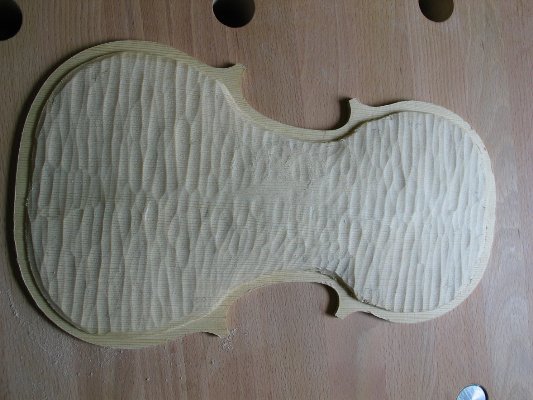 Then we cut the purfling channel and bend and cut the purfling pieces.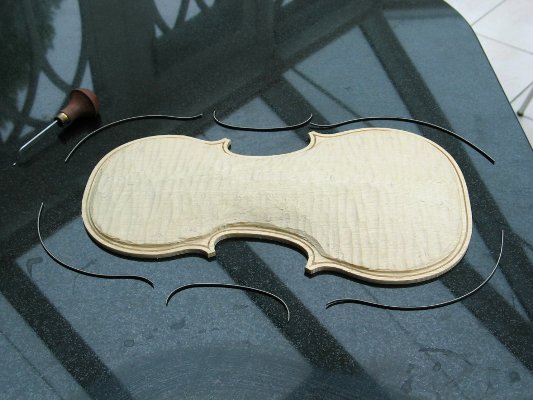 Once the purfling is installed, like for the back we form the arching shape and cut the sgusciatura and finish the final outside arching.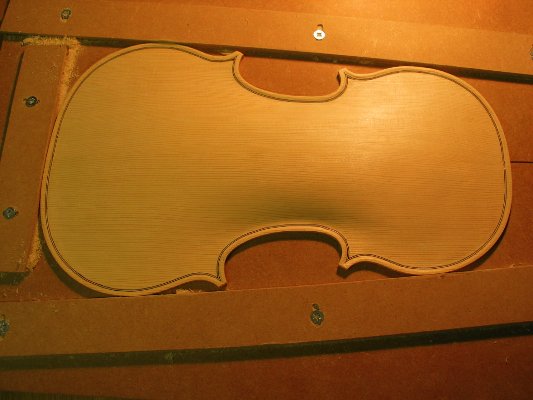 Now we flip it over and gouge out the inside.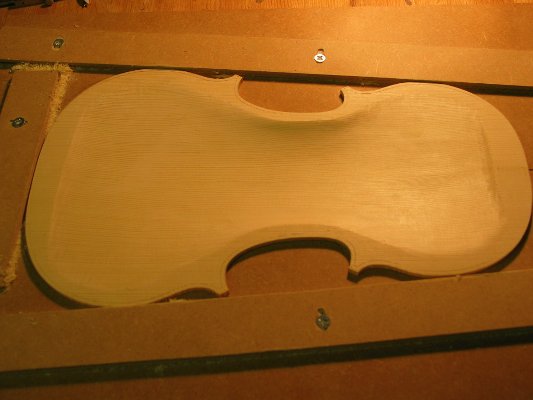 We are now ready to tune the back and the top. But first, lets make the neck.