The bass bar is a piece of spruce about 6 mm wide that runs the length of the top underneath the bass foot of the bridge. It provides rigidity for the top and enhances the lower frequencies. Its proper installation is critical to the tone of the instrument.
The first step is to cut a piece of spruce to the proper length, plane it to width and cut the proper shape with a knife.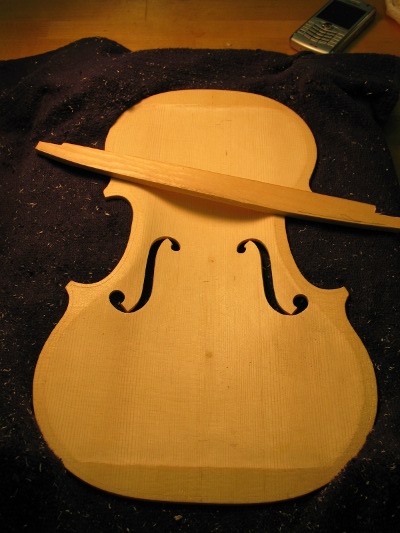 We then glue some temporary cleats to the top to hold it in place and chalk fit the bassbar to the top. Its location is critical and must fit exactly the entire length.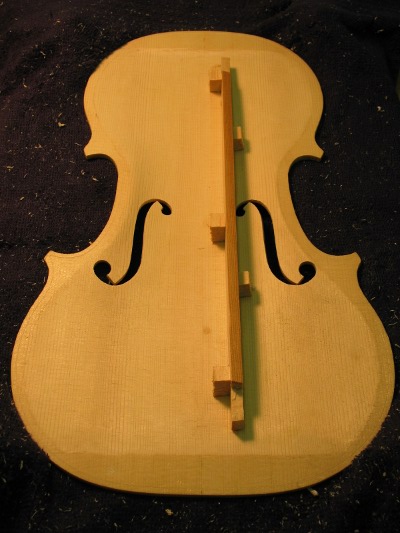 Once it fits perfectly, we glue it in place.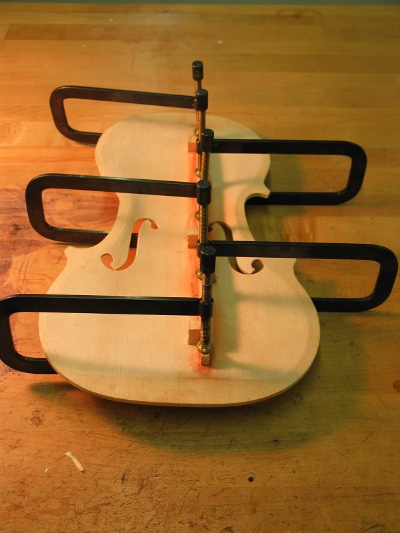 The bassbar is then shaped using small planes. Thicker in the bridge area and thinner in the lungs.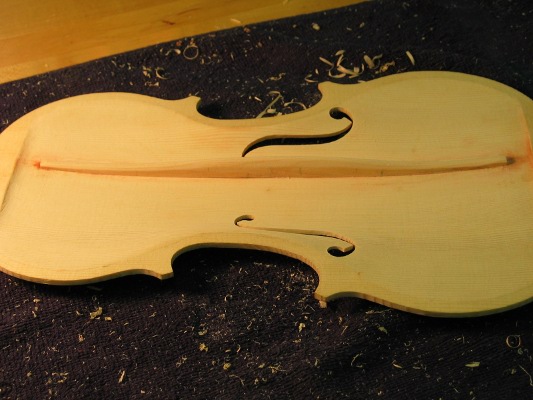 Like we did for graduating the top, we use resonate frequencies to fine tune the shape of the bassbar.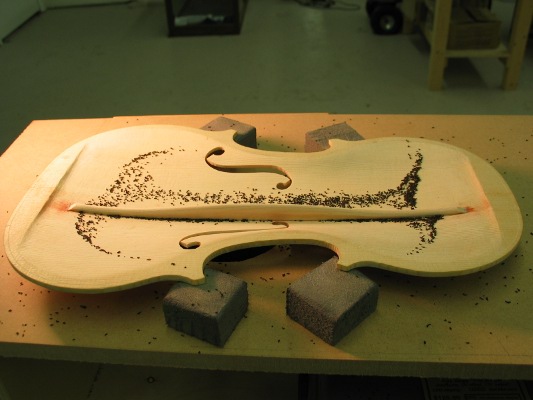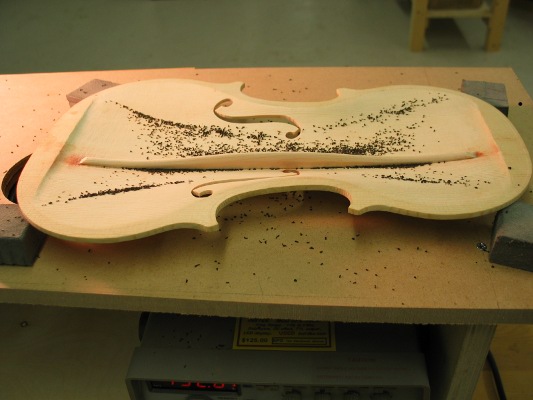 The top is now complete. We are ready to put the body together.