The next part of frog making is to inlay a decorative metal plate into the heel of the frog and to complete the hair plug mortise and hair channel.
Viola, cello and bass frogs have a radius on the bottom back corner. We must first form this radius with a file and then cut a channel for the metal heel plate. The metal plate is just a trapezoidal shaped piece of silver with the radius bent into it. The critical part of this operation is that the width of the metal at each end must match the mating pieces (the slide on one end and the metal under-slide on the other) exactly. Again, a fairly time consuming operation.
The pictures below show the frog with the radius formed (along with the piece of silver) and the finished channel and the finished bent silver.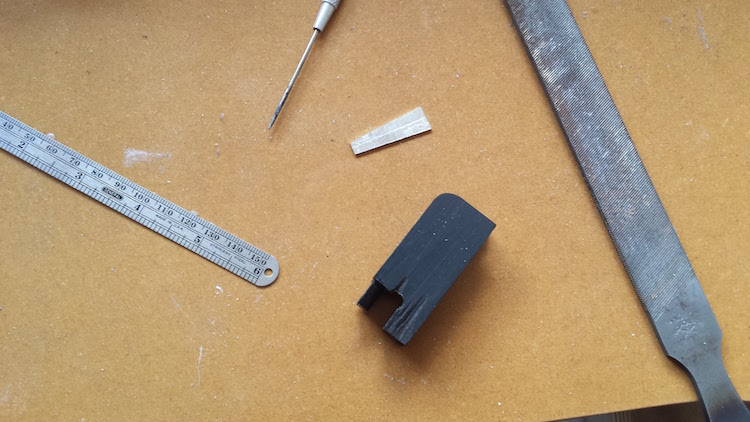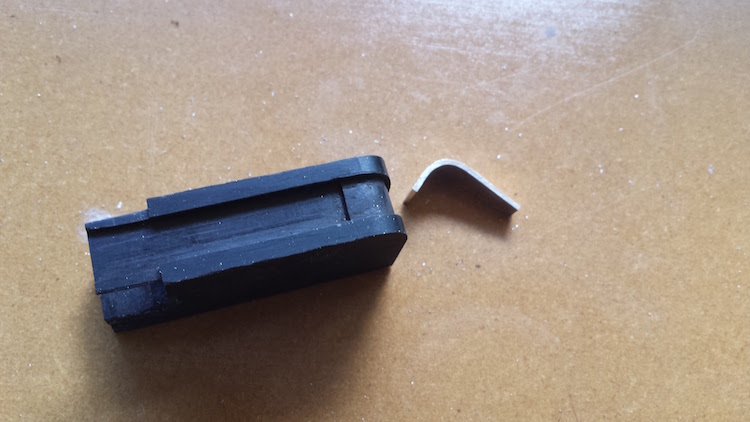 After this, a mortise for the hair plug is drilled and then chiseled into a rectangular shape and the channel for the hair is cut out. The picture below illustrates this. One frog has just the mortise cut. the other has the mortise and the channel cut. Also notice the fitted and installed heel plates.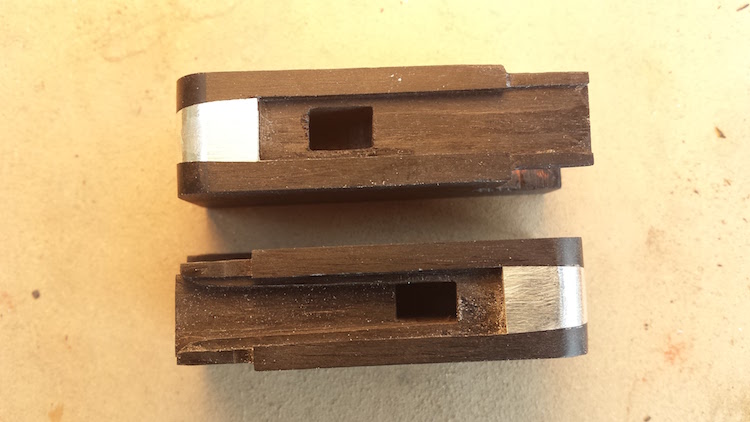 Next, we flip the frog over and install the metal under-slide.