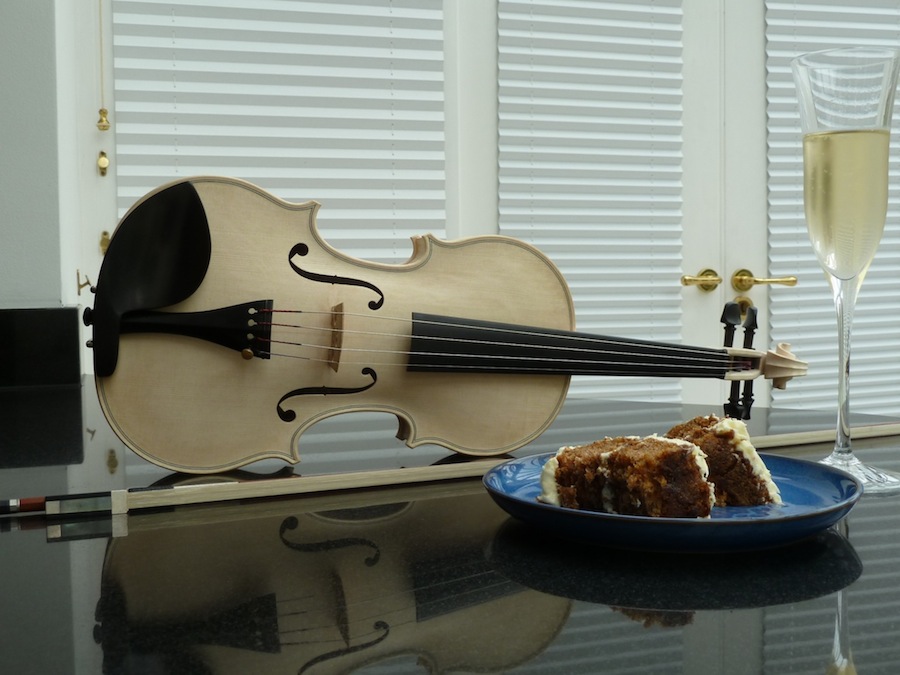 Happy Birthday to "The Terry"!!! The delivery went off without a hitch. The set-up is perfect. I didn't even have to move the sound post (I don't think I've ever done that  before). It was perfect first time. My neighbor brought over some cake for the birthday party. Coincidentally today is Terry Chang's birthday. Happy Birthday Terry!
For those of you who have read previous birthday posts, you know that I never like the sound of the violin when it is first strung up. It usually takes hours and days for the tone to develop. Not so with "The Terry". This is the most mature sounding violin at birth that I have ever made. It already sounds like it is a week old! Very even tone across all of the strings. It already has a deep, full D-string and a well developed G. The A-string (which usually gives me most of the adjustment problems on my instruments) is clean and pure. The E is bright without being piercing.
I am very happy with the tone of this instrument! I only wish Terry were here to enjoy it with me.