The steps for continuing with the top are the same as for the back. The next step is to cut the purfling channel and install the purfling.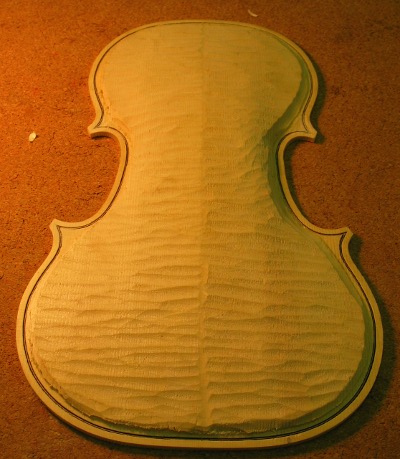 Then using the gouge, we bring the arching down to the level of the purfling.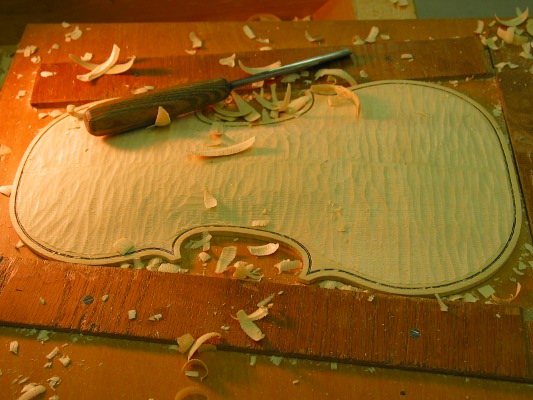 Now, as for the back, we refine the arching using finger planes and scrapers, cut the sgusciatura and blend the arching to the channel. we have now finished the outside of the top.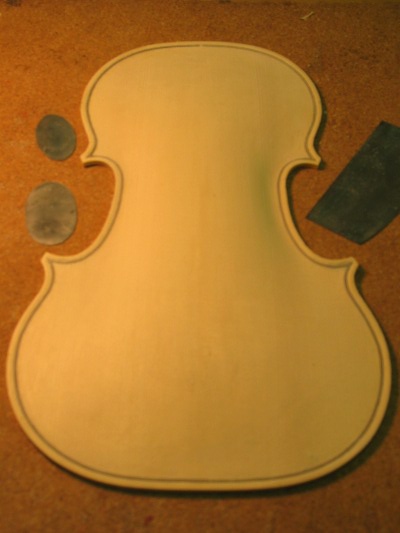 To do the inside, we gouge out the excess wood to a uniform thickness of about 4 mm. The top does not have the same graduation pattern as the back. Rather, it is essentially uniform in thickness. Sometimes, depending on the wood, it is a little thinner in the upper and lower bouts and a little thicker in the bridge and sound post area. Using finger planes and scrapers, I bring this top down to about 3.2 mm all over.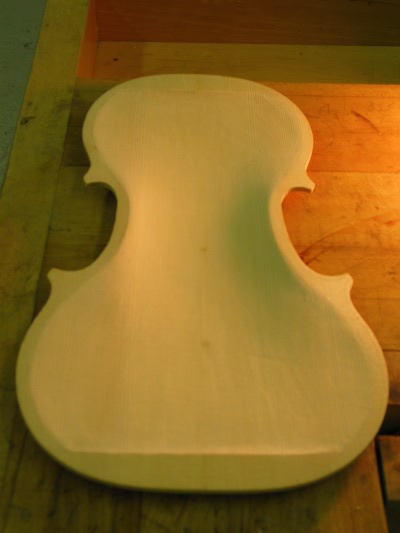 As with the back, the top is tuned using resonate frequency readings and stiffness calculations.
The top is now finished except for cutting the f-holes and installing the bass bar.