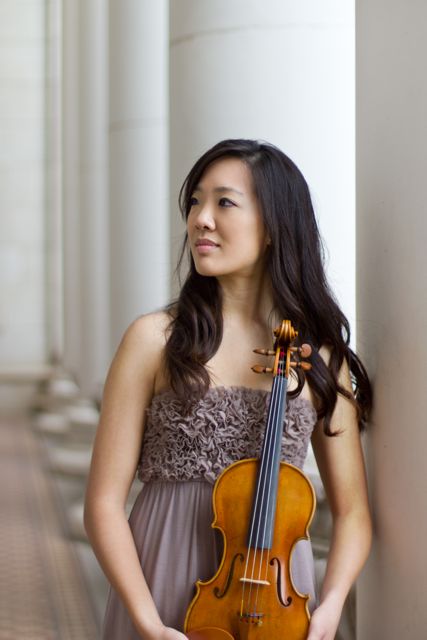 I am starting a new violin, "The Terry". This is commission from Terry Chang. Terry is a lovely young violinist for whom I made a bow for some years ago. She recently re-connected with me through my web page and commissioned a Strad model violin. My new studio is complete on Lummi Island so I decided to build this instrument there. Hopefully the beautiful views will inspire me to make an exceptional instrument.
Terry chose a one-piece back of beautiful quilted maple. It should be quite nice when it is done. We also have a nice piece of Italian spruce as well as ribs and a neck of nicely flamed maple that should compliment the back nicely.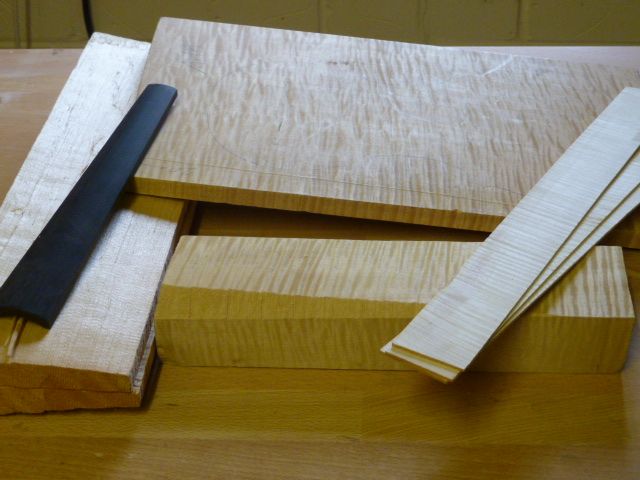 We will start with the rib assembly. Willow blocks are cut and glued to the mold. The blocks are then shaped to the outline of the violin. We start with the C-blocks first.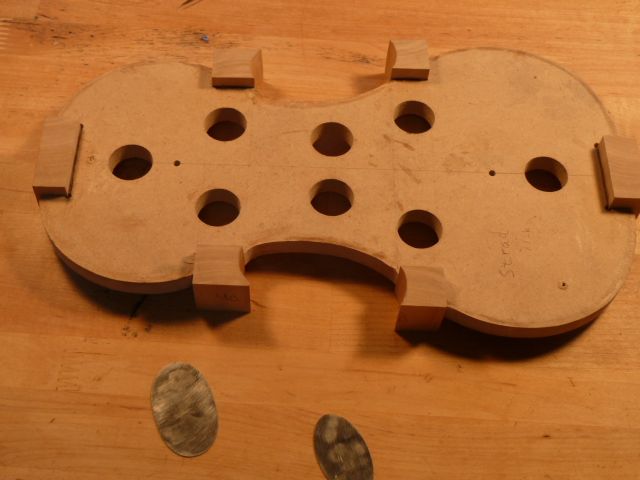 The ribs are planed and scraped to a thickness of about 1.1 mm, bent and glued to the blocks.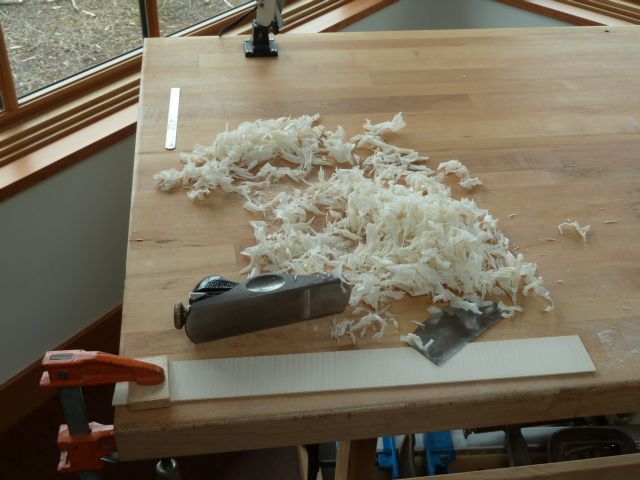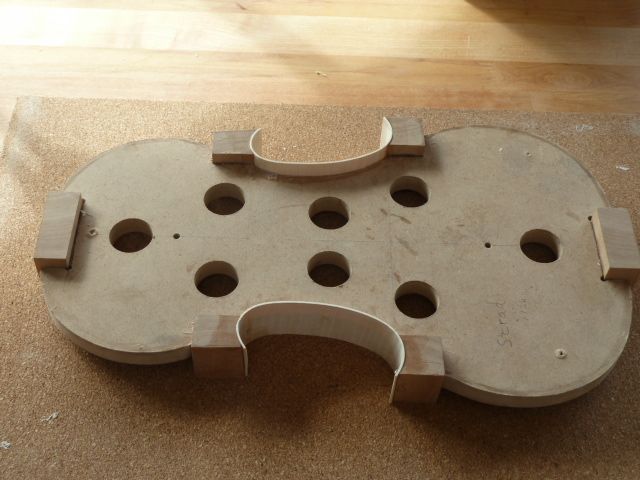 We do the same with the other ribs and blocks and inlet the C-blocks to receive the linings.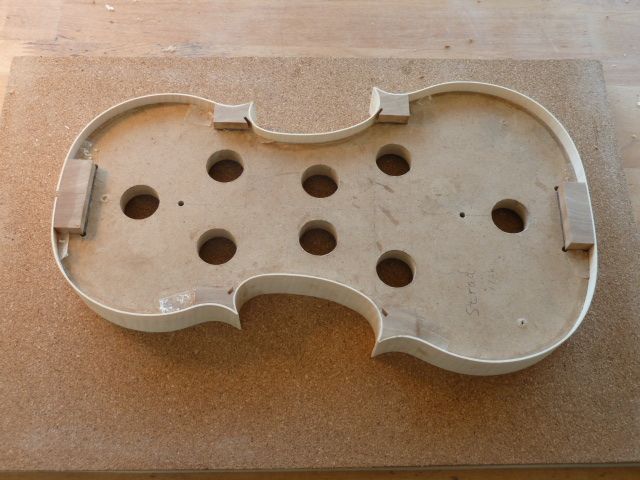 Linings are the cut and bent and glued to the ribs.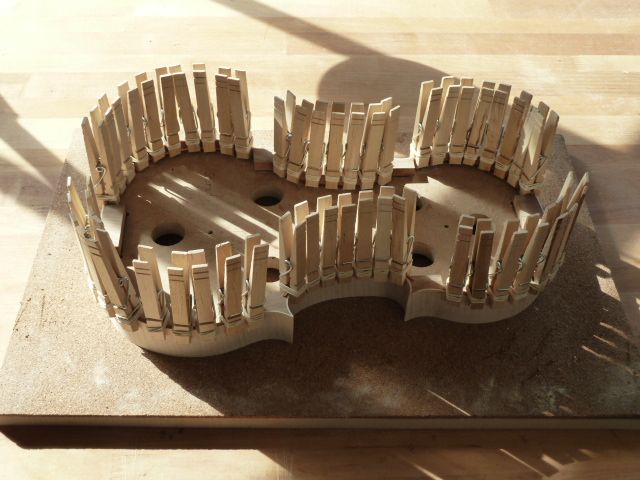 We now have a finished rib assembly. We will use this rib assembly to establish the outline for the top plate in the next step.