Now that all of the individual pieces are done, we can start the assembly process. The first step is to remove the rib assembly from the form and clean up the blocks. We then cut a small chamfer along the bottom edge of the top and bottom plates. We are now ready to glue together the corpus.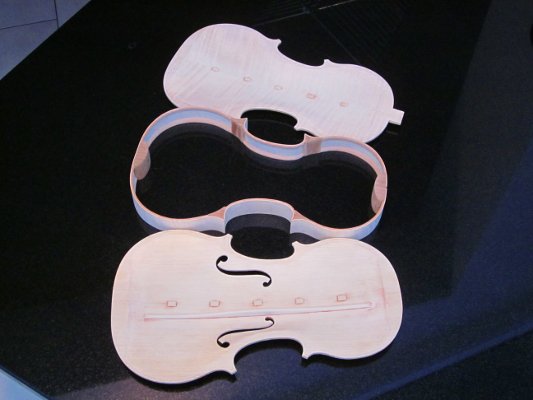 We begin by gluing the back to the rib assembly. Next, I like to seal the inside of the corpus with a very thin coat of porpolis spirit varnish. I then glue in a lable. The top is ready to glue to form the corpus.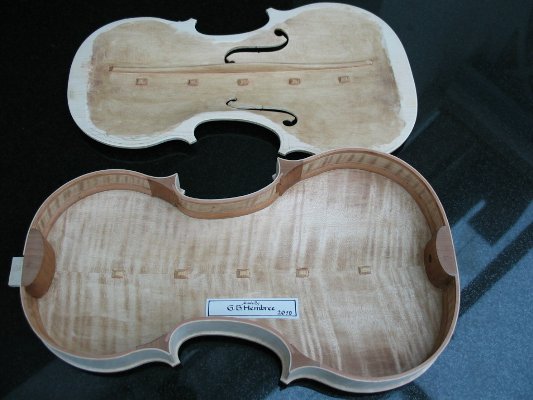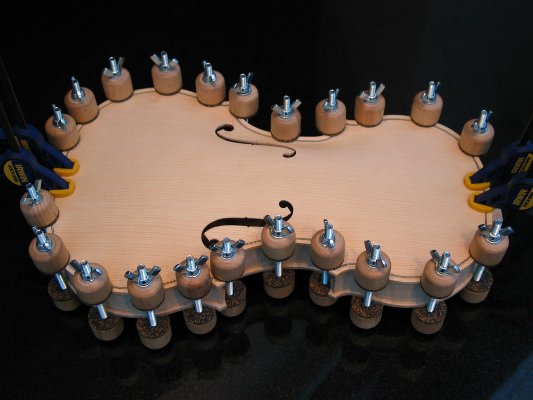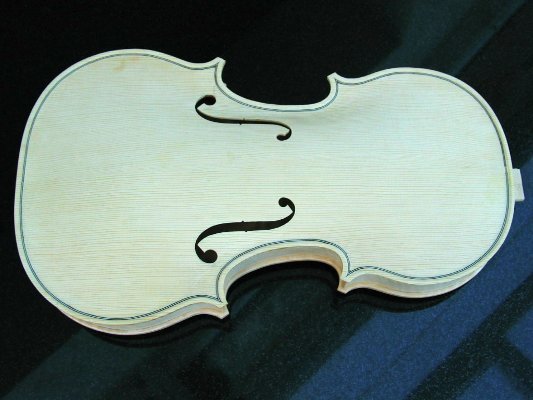 With the corpus done, we can now fit and glue in the neck.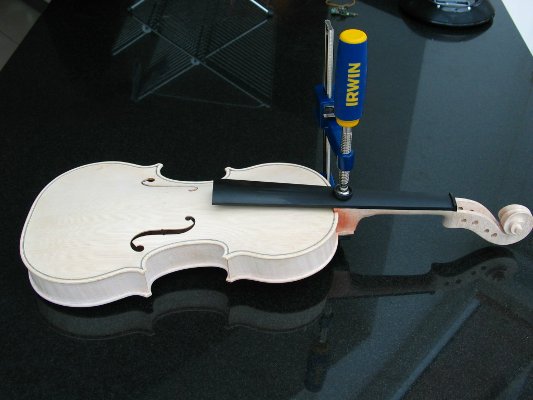 We can now finish off carving the heel and button and blend it into the rest of the neck. We can also do the first pass on all of the edge work.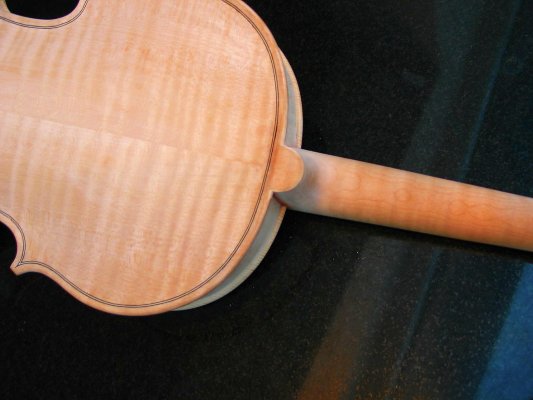 There is still quite a bit of clean up work to do before we can varnish "The Rebecca" but before we do that, let's set it up and hear what it sounds like!