Now that the outline is established and the purfling platform is made, it is time to purfle the back. Purfling is one of the more demanding tasks in violin making. The purfling channel is cut by hand and must fit the purfling exactly all around the instrument. The purfling strips must be bent and cut to form a perfect miter at the corners.
The first task is to mark the purfling channel with a purfling tool. This tool scribes two lines 1.3 mm apart and 4mm in from the edge of the back.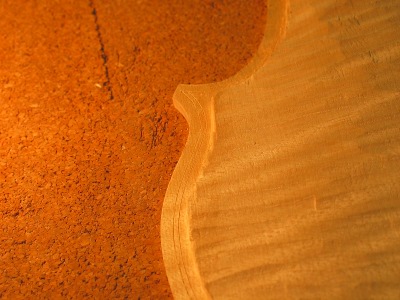 Next, with a very sharp knife and a purfling picker, the channel is cut slightly more than 2mm deep.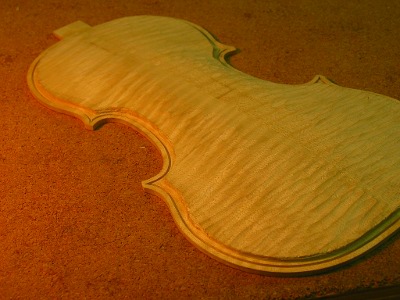 Finally the strips of purfling are bent and cut to length. The miters are formed in the corners. The pieces are glued into place.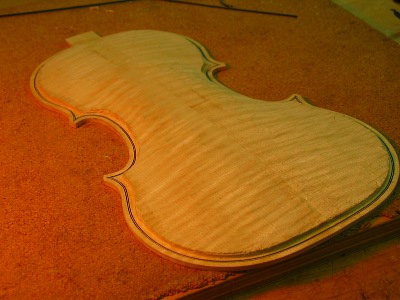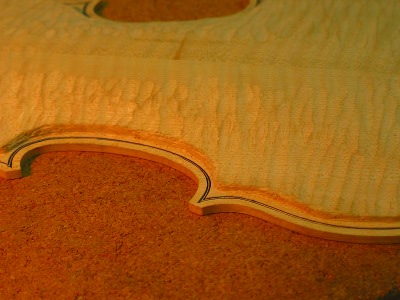 Next we finish the outside shape of theback.