Now that we have the back joined, we need to draw and cut the outline and establish a platform for the purfling.
We draw the outline by clamping the rib assembly on the back and tracing the rib outline about 3mm proud.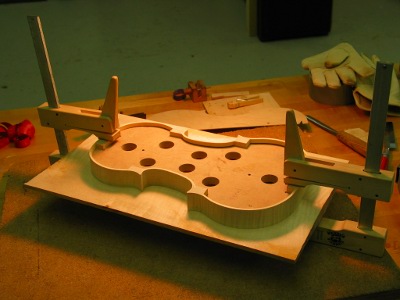 The outline is then cut out.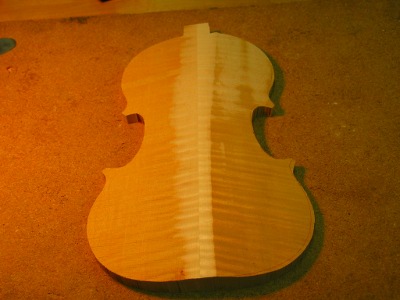 Now, obviously we have an excessive amount of unneeded wood. Before finishing the outline and establishing the purfling platform, we will rough in the arching.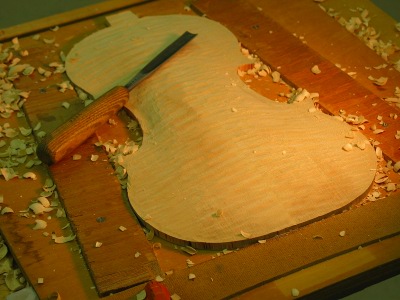 Finally we finish the outline exactly and establish a purfling platform a little more than 4mm thick all around the back. The back is now ready to be purfled.