As all of my wood is back in London, I had to order a new set of top wood from Howard Core. They are a very good supplier for all things violin here in the States. They are a good source for players as well as makers. They have a very good supply of Tyrolean spruce all of it aged more than 10 years. I just called them and told them what I wanted. The person who pulled the stock took a picture and emailed it to me to make sure it met my specifications. I wrote back and accepted the item pulled and I had it within 3 days. Great service!
Like before, I traced the outline of the ribs and cut it out. I removed some waste wood (no sign of voids!). Then I established the purfling platform.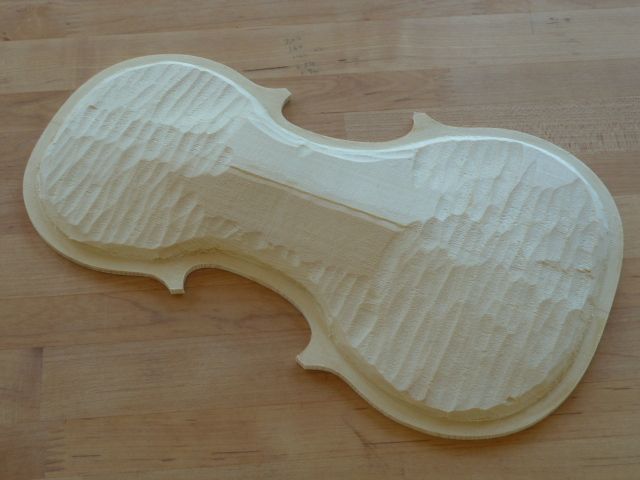 The next step is to cut the purfling channel, bend the purfling and mitre the corners. I like to keep my edges about 0.5mm too thick at this stage and then cut the channel about 2.5 mm deep. The purfling is a little less than 2 mm so this leaves room for clean-up and allows for cutting the sgusciatura without removing too much of the purfling.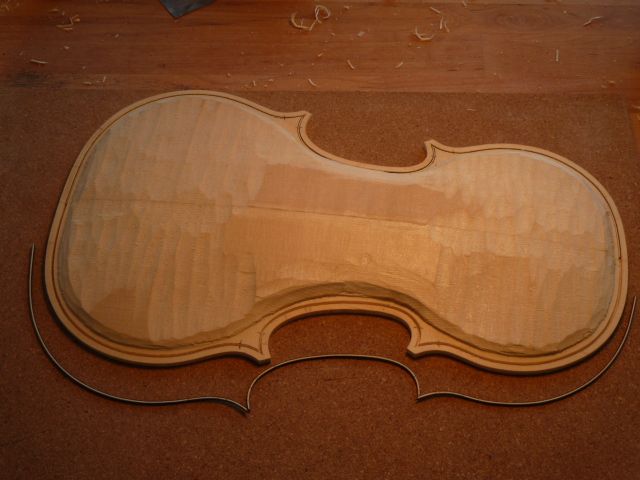 With the purfling installed, I cut the sgusciatura, and finish the arching shape for the top.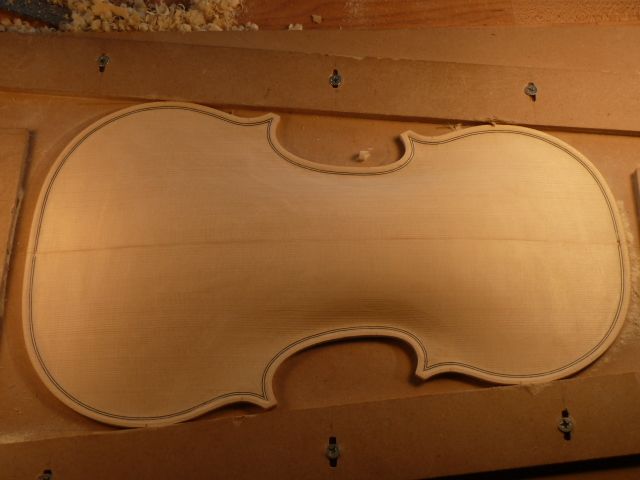 I have to go back to London in a couple of days so I will wait to finish the top when I get back there. I still have time to get the back to this stage however so on we go.