With the outside of the back done, we turn to removing wood from the inside and graduating the plate. The first step is to remove the bulk of the unnecessary wood. I use a gouge and take the entire inside down to a thickness of about 6mm.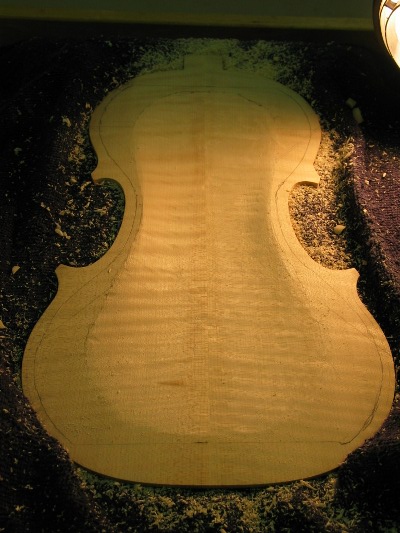 Next I layout the graduation pattern. Since this is a Strad model, I use a variant of the system described by Sacconi. For this outline and arching shape, I find that this system gives very reliable results for the tone and carrying power of the instrument.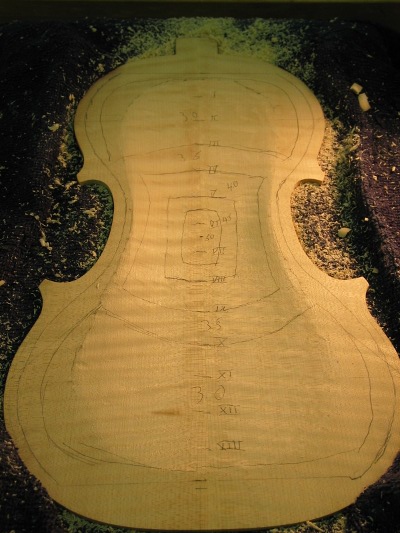 Again, using the gouge, I carve the graduation pattern to about 0.5 mm above the nominal values.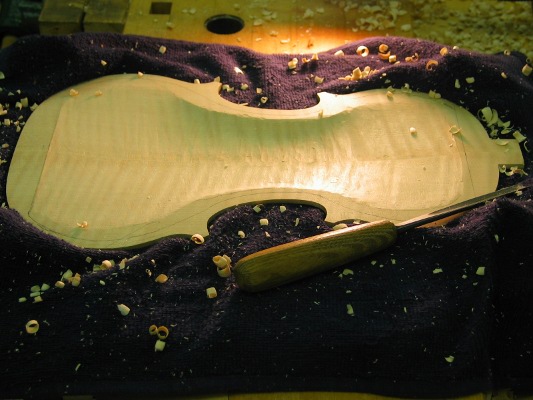 Now, using finger planes and scrapers, I clean up the gouge marks and take the thickness's down to nominal values. Now we are ready for tuning the plates.